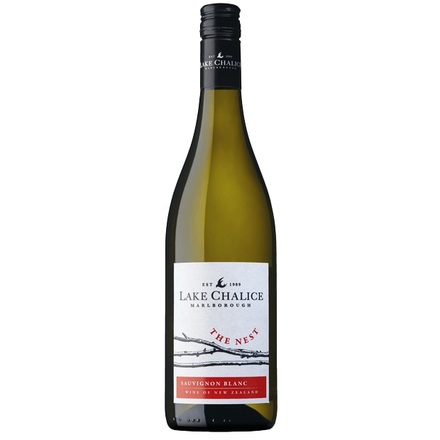 Vintage Description
Winter was not a particularly cold one, however some colder frosts were recorded during May and June; fortunately warming sunshine during the day alleviated pressure. Some showery weather was experienced in December, but after January the rain departed and settled weather arrived, bringing with it very warm temperatures and excellent conditions for harvest.

The fruit was harvested in the cool of the night, in order to retain the vibrant aromas and fruity flavours. The grapes were gently pressed with minimal skin contact, prior to being fermented under temperature controlled, cool conditions. The clear juice was fermented in stainless steel tanks with selected yeasts in order to preserve the purity of fruit and encourage maximum thiol characters. Thiols are the compounds naturally found on the Sauvignon Blanc grapes which are responsible for Marlborough's signature tropical notes.
Tasting Notes
A clear, bright wine with subtle aromas of blackcurrant bud, river stones and rock salt. The vibrant palate is fresh, juicy and textured with mineral notes layered with blackcurrant fruit through to a refreshing, zesty finish. 100% Sauvignon Blanc.
Vineyard Information
Lake Chalice was established in 1989 with a vision of producing internationally recognised wines from the heart of the Marlborough region. It is owned by the Ibbotson family who are world renowned for their Saint Clair wines. At Lake Chalice they give their talented winemaker Chloe Gabrielsen free reign to produce her own distinct multi award winning wines. Taking a boutique approach she handcrafts parcels of fruit from single vineyards and crafts them into elegant, aromatic, fruit driven wines with a savoury touch. The property is certified as a 'Sustainable Winegrower of New Zealand'.

The fruit for this wine is sourced from selected vineyards in Marlborough's central Wairau Valley, predominantly from the fertile Dillon's Point sub-region. The eastern flood plain soils are nutrient-rich silty loam, renowned for delivering Marlborough's iconic tropical flavoured Sauvignon Blanc. In order to capture the maximum expression of regional characteristics, the pruning, irrigation and canopy management is dictated by each variety and by each unique block of land.
Colour
White
Origin
New Zealand
Region
New Zealand White
ABV
13.00%
Drink From
2020
Drink To
2021
Everyday drinking, Special occasion