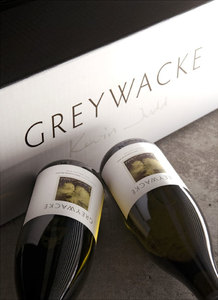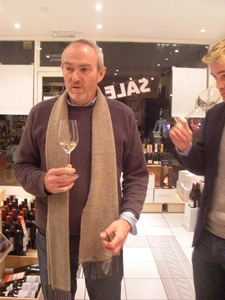 Stock Description
95 Points - Decanter Magazine
Vintage Description
Overall 2020 was slightly warmer than average and delivered superb quality across all varieties. The season had a nervous start with some frost in early October, but the rest of spring saw typical conditions. Weather through flowering was settled and fruit set was very good. December saw significant rainfall, but this was followed by the driest period in nearly eighty years. After the extremely dry and sunny summer the weather during the ripening period cooled, extending the growing season and producing near perfect conditions to achieve ripe fruit whilst retaining excellent intensity and acidity. On 24th March New Zealand entered lockdown due to Covid-19. Fortunately the team were able to work as a big family isolation bubble, and despite the uncertain beginnings the harvest functioned efficiently, in the face of very challenging circumstances.

Harvested largely by machine during cool (often cold) night-time conditions, the grapes were trucked to the Greywacke winery in the Omaka Valley, where they were lightly pressed to yield a modest volume of high-quality juice. The juice was then cold-settled and racked prior to fermentation, primarily using cultured yeast in stainless steel for cool, slow fermentation. A portion of the juice was allowed to undergo spontaneous indigenous yeast fermentation in old oak barrels. All vineyard batches were left on lees and kept separate until late July, when the blend was assembled. The wine was bottled in mid-August 2020.
Tasting Notes
Decanter Magazine 95 Points
'... seductive bouquet of wild flowers and minerals, a fine-leesy complexity and fresh aromas and flavours of citrus, peach tea and sweet hay. Crisp, refreshing, fruity and dry with fine texture. Just enough concentration of flavour to contrast the fresh herb notes and salivating acidity. Well made and long.' April 2021

Summer fruit salad of ripe golden peaches, honeydew melon, nectarines and passionfruit, with a generous splash of cassis and a sprinkling of lime zest. A delicately aromatic, ripe interpretation of Marlborough Sauvignon Blanc. The palate is generous and textural, showing great concentration and finishing with a crisp, succulent finish.
Vineyard Information
Greywacke is the exciting solo venture of Kevin Judd, who was formerly the chief winemaker at Cloudy Bay for 25 vintages, and was instrumental in the international recognition which New Zealand Sauvignon Blanc enjoys today. The name 'Greywacke' was adopted by Kevin for his first Marlborough vineyard located in Rapaura in recognition of the high prevalence of rounded greywacke river stones in the soils there.

The debut wine under the Greywacke label was the 2009 vintage with his Marlborough Sauvignon Blanc displaying the hallmarks of Kevin's famed style: ripe fruit, fine balance, great concentration and superb varietal intensity. Grapes come from prime, low yielding vineyard sites in and around Marlborough's Southern (Brancott and Ben Morven) Valleys, and are vinified using 'non-interventionist' techniques. His range also includes a Wild Sauvignon Blanc, Pinot Noir, and Chardonnay.
Colour
White
Origin
New Zealand
Region
New Zealand White
ABV
13.50%
Drink From
2020
Drink To
2024
Everyday drinking, Special occasion, Fine Wine, Vegan, Vegetarian