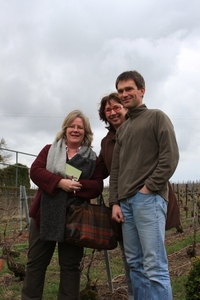 Stock Description
BOTTLES
Vintage Description
70% Pinot Noir and 30% Chardonnay with 30-50% reserve wines makes this a wonderfully balanced and rich champagne.
Tasting Notes
89 Points, Antonio Galloni (Wine Advocate): "The NV Brut Grand Cru shows off the broad shoulders and expansive personality of Ambonnay in its rich, textured fruit. Ripe red berries, pears, hazelnuts and pastry are some of the nuances that are woven together in this attractive, totally delicious NV Champagne. Disgorged June 2011. Anticipated maturity: 2011-2015."
Vineyard Information
This is a grower's champagne from the Grand Cru village of Ambonnay. The Dethune family own 7ha of vineyards, the house has a similar relationship with its customers to that of a single Domaine in Burgundy, customers avoid paying the premium of a high profile house but have access to wines of outstanding quality.

The Dethune family have a strong following in export markets and we expect their wines to appear in top UK restaurants in the coming months.

Ambonnay is one of only 17 villages in Champagne with Grand Cru status and has a worldwide reputation for the quality of the Pinot Noir raised in the surrounding vineyards (Champagne Krug own vineyards here - Clos d'Ambonnay - currently their most prestigious cuvee).
Colour
Sparkling
Origin
France
Region
Champagne
ABV
12.50%
Drink From
2020
Drink To
2026
Special occasion, Fine Wine, Wine for the Cellar