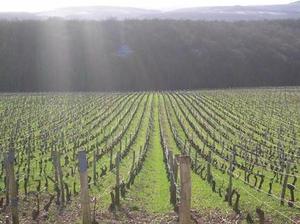 Tasting Notes
Pale golden in colour with a fine mousse and a hallmark bouquet of honey on toast. Smooth and creamy, this champagne is made mainly from Pinot Noir in the more southerly Aube region where it achieves lovely ripeness and balance of flavours. Ideal inexpensive champagne for larger celebrations!
Vineyard Information
The Gallimard family have been making champagne since 1930, the year when Jules and Ernest Gallimard, already vinegrowers, decided to produce their own bottles of champagne. Didier Gallimard is currently running the domaine which covers 10 hectares of prime vineyards on the steep slopes around Les Riceys in the southern Aube; his vines' average age is 30 years and the vineyards which are of chalk and limestone are planted mainly to Pinot Noir and just a little Chardonnay - the Pinot Noir grapes here achieve lovely ripeness and lend a soft fruitiness to the wines.
Colour
Sparkling
Origin
France
Region
Champagne
ABV
12.00%
Drink From
Any
Drink To
Special occasion, Fine Wine, Vegetarian