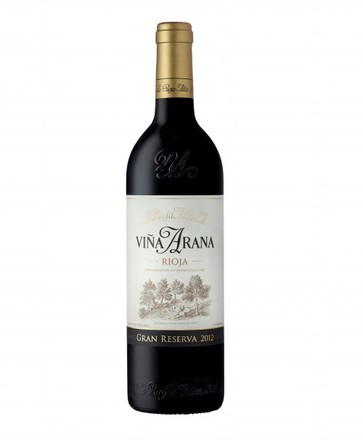 Vintage Description
'Old-fashioned Rioja at its glorious best' Tim Atkin MW, Wine of the Week

This was the only Gran Reserva produced by La Rioja Alta in 2014 so it contains all the best fruit from across Rioja Alta's vineyards. Tempranillo (94%) from Las Cuevas, El Palo and Las Monjas vineyards in Rodezno complemented with 6% Graciano from the Montecillo estate in Fuenmayor.

2014 began with very favourable weather, with magnificent canopy development and great condition until veraison, pointing to a top-quality vintage. Adverse weather prior to harvest created lots of vineyard work to make sure that the grapes would ripen properly. Strict selection accompanied by manual harvesting ensured clusters were in top condition, with a good balance between alcohol content and polyphenols.

The harvest started with Tempranillo and, 20 days later, the Graciano in Montecillo was picked. All the grapes were placed in small boxes and taken to the winery in refrigerated transport to preserve their integrity. Alcoholic fermentation took place in stainless steel tanks, lasting 19 days. After malolactic fermentation, in April 2015, a number of wines were selected for transfer to American oak barrels (made in-house) with an average age of 4.5 years. They remained in barrels for three years, with a traditional racking every six months. In April 2018, the final blend was made and bottled in June.
Tasting Notes
Tim Atkin MW 94/100
La Rioja Alta is one of the most traditional wineries in Haro's Barrio de la Estación, famous for producing wines that are good to drink on release, but also age beautifully in bottle. La Rioja Alta didn't make its top two Gran Reservas - 904 and 890 - in 2014, so all of its best grapes were used for Viña Arana. Fine and elegant, with vibrant acidity, notes of coconut and cinnamon from the American oak and a core of savoury, refreshing tobacco leaf and red berry flavours framed by fine, caressing tannins. Old-fashioned Rioja at its glorious best
Vineyard Information
Released for only the second time in the history of La Rioja Alta, the Viña Arana Gran Reserva is produced in an earlier, and easier drinking style than their more traditional Ardanza or 904 Riojas. The blend of Tempranillo (94%) brings power and structure, and Graciano (6%) adds aroma and acidity, keeping the wine vibrant.
Colour
Red
Origin
Spain
Region
Spain Red
ABV
14.50%
Drink From
2020
Drink To
2030
Special occasion, Fine Wine, Wine for the Cellar