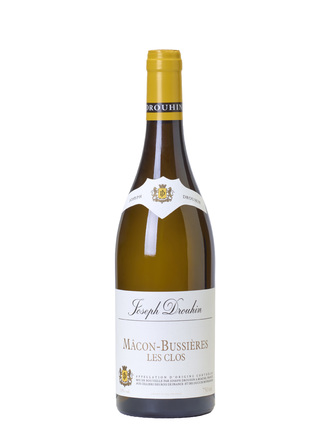 Vintage Description
In 2019 Burgundy suffered April frosts that produced a small crop of high quality fruit. The hot summer gave the berries excellent ripeness and notable concentration, and Drouhin's practice of early harvesting ensured excellent freshness. We have followed this cuvée since its first vintage in 2013 and love it because it consistently punches above its weight in terms of quality and value for money. It has attracted many high profile admirers over the years including James Suckling who has called it "More Pouilly Fuissé than Macon...Subtle and delicious", Jancis Robinson MW "An Amazing Success", Antonio Galloni "A seamless, charming wine" and Robert Parker "this is very fine"
Tasting Notes
Aidan Bell
Ripe yellow fruit on the nose with a bold focused palate that combines a creamy structure and some ripe tropical notes, complemented by lovely mineral freshness on the finish. This is at the start of its drinking window and will relax and broaden with a few months bottle age - much to look forward to! July 2020
Vineyard Information
The Drouhin family have access to 6 hectares of the 'lieu-dit' Les Clos vineyard, which is the very finest in Bussières, lying just a mile from Pouilly Fuissé and sharing the same terroir (if there were 1er Cru vineyards in the Maconnais, this would be one!).

It has an excellent aspect facing both east and south in a high altitude location, giving both freshness from altitude and ripeness from its optimum aspect. The fruit is harvested to retain freshness, 30% of the wine was matured in 500 litre barrels, giving depth and suppleness with only subtle oak influence. There is a richness and generosity in this wine not often seen in Burgundy at this price level. No patience required, tuck in and enjoy over the next 12-18 months.
Colour
White
Origin
France
Region
Burgundy White
ABV
13.00%
Drink From
2020
Drink To
2024
Everyday drinking, Special occasion