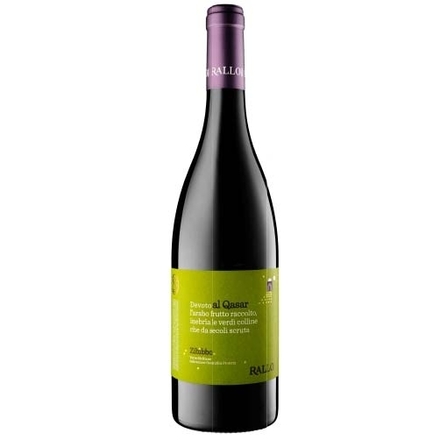 Tasting Notes
Bright golden yellow in colour, this fragrant Sicilian wine has pleasant floral aromas with stone fruit notes such as peach, and also pear. Fresh and well balanced, elegant and aromatic on the finish.
Vineyard Information
On the west side of Sicily close to Marsala, Cantine Rallo has its vineyards and winery. Working organically the Vesco family focus on creating fragrant crisp Catarratto and perfumed fresh Nero d'Avola from their hillside vineyards. These vineyards are certified organic and are nestled high up in the hills south of Alcamo to take advantage of the slightly cooler temperatures and greater diurnal differences. The vines look down on the town of Marsala where, when the grapes have been harvested, they are taken to the seaside winery. Here Andrea Vesco treates them with respect, utilising modern technology to ensure the freshness is retained for the final wines and creating elegant examples of the varieties that are anything but what you would expect from such a hot land.

Cantine Rallo have vineyards in 3 main sites: Alcamo for Catarratto and Nero d'Avola; Marsala for Grillo and Pantelleria for the Zibbibo which that produces their delightful Passito di Pantelleria. The grapes tend to be picked earlier in the year than many of their neighbours which produces their customary bright, fresh style of wine.
Colour
White
Origin
Italy
Region
Italy White
ABV
13.00%
Drink From
Drink To
Special occasion, Fine Wine