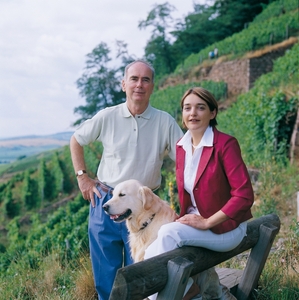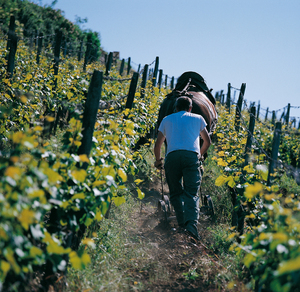 Vintage Description
A cold winter, warm spring and warm summer with sufficient rainfall added up to create a very good vintage for Alsace in 2017. Good conditions throughout the harvest season allowed for excellence across all varieties and at all sweetness levels, with no particular extremes. The only drawback is yields reduced by up to a third thanks mostly to spring frosts. jancisrobinson.com
Tasting Notes
Pale golden yellow with notes of citrus and yellow fruit. On the palate, this wine is crisp but with good weight, it is nicely balanced and finishes dry.
Vineyard Information
The Les Princes Abbés range is the Schlumberger family's tribute to the Abbots who were the first to sell wine from Guebwiller. With a single holding of more than 300 acres in Guebwiller, Domaines Schlumberger is the largest Grands Crus producer in Alsace. All Schlumberger wines are estate-grown. Because of the aridity and steepness of the domains, the yields are about 50 percent of the average for the appellation of Alsace. The resulting grapes are very high quality and have exceptional flavour concentration. For over 200 years the Schlumberger family has devoted themselves to farming the vineyards with passion, dedication and respect to the environment.
Colour
White
Origin
France
Region
Alsace White
ABV
13.50%
Drink From
2020
Drink To
2021
Everyday drinking