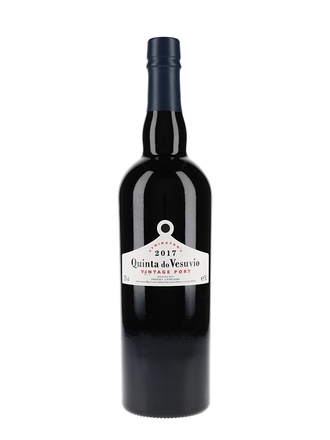 Stock Description
En Primeur In Bond per 6x75cl
Vintage Description
Neal Martin, Vinous.com;
Symingtons described 2018 as a 'rollercoaster' growing season: winter drought followed by a rainy spring, then heatwave after heatwave throughout the summer. This accelerated the accumulation of sugar and made picking at exactly the right time crucial, which is easier said than done. Picking commenced around 4 September, pausing on 21 and 22 September for a welcome splash of rain that rehydrated the parched vines. One final aspect that Symington mentioned was how the 2018 growing season suited the Touriga Franca, though final yields were 11% under their 10-year average.... generally the warm growing season yielded quite opulent, ravishing, fruit-driven wines that display much finer tannins and purity than those of the past. Not to say that these are approachable. They deserve several years in bottle, although they are no longer the type that must be cellared for the next generation.
Tasting Notes
Neal Martin 93/100
The 2018 Quinta do Vesuvio has a plush bouquet of black fruit laced with clove, nougat, boysenberry jam and white pepper. I would have liked a little more precision here. The palate is medium-bodied with impressive spicy attack on the entry - cracked black pepper and bitter orange, touches of liquorice and mint towards the well structured finish. Moderate length. A quality Vesuvio that deserves several years in bottle. Vinous.com June 2020
Vineyard Information
Quinta do Vesuvio is one of the Douro's great estates. It is situated far upriver in the Douro Superior, 120 kilometers from the Atlantic coast and just 45 kilometres from Spain. The Quinta's reputation for producing outstanding wines dates to the nineteenth century when the Viscount of Villa Maior wrote, 'All this wine is made scrupulously and to perfection, this Quinta was made as if for princes'. Since acquiring Quinta do Vesuvio in 1989, the Symington family has developed its legendary reputation. The family preserved the age-old method of treading grapes in the granite lagares that date from 1827. Teams of up to 40 men and women tread the grapes each harvest night. Vesuvio is one of the last Douro properties to maintain this tradition and all the vineyard's Ports are made in this way. The Vesuvio estate comprises 326 hectares, of which 133 hectares are under vine. Investments by the Symington family have turned the estate into one of the Douro's finest vineyards. Alongside new plantings, many of the mature vineyards from the 1970s have been preserved together with older, mixed variety vineyards, which contribute to the complexity and structure of Quinta do Vesuvio Vintage Ports.
Colour
Fortified
Origin
Portugal
Region
Port, Sherry & Fortified
ABV
20.00%
Drink From
2026
Drink To
2048
Special occasion, Fine Wine, Wine for the Cellar