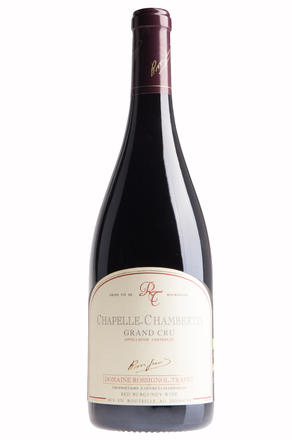 Vintage Description
On this occasion I met with Nicolas who runs the cellar while his brother David was in the vineyard. The spring was really challenging and was only matched by that of 2013. Cold, wet and horrible until the middle of July and thereafter it became warmer and drier until harvest on the 26th September. They had to cope with hail in Beaune, sunburn in the Côte de Nuits, terrible flowering for the old vines, mildew on the Bourgogne Rouge - but at least no rot! Despite the trying conditions in 2012 there was very little work required on the table de tri as the remaining fruit was in such great condition.
Tasting Notes
Very deep colour. Very ripe, almost sweet, candied red berry nose. The palate is gorgeous here - darker than Latricières but with more volume and expansion. Creamy vanilla tannins. (AB)

93-95 Points, Neal Martin: "The 2012 Chapelle-Chambertin Grand Cru has a little more fruité on the nose compared to the Latricières, more exuberant and showy at this stage. The palate is underpinned by fine tannins. It is imbued with sorbet-like freshness and stoked with very pretty tart red cherries, blood orange and an endearing spicy finish that lends this grand cru length. Excellent."
Colour
Red
Origin
France
Region
Burgundy Red
ABV
13.00%
Drink From
2016
Drink To
2030
Fine Wine, Wine for the Cellar