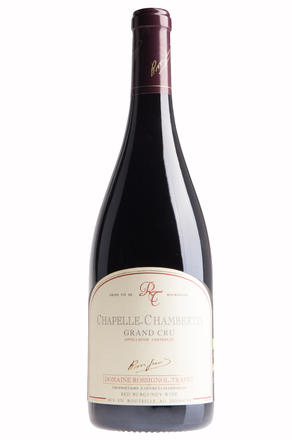 Stock Description
In Bond per 6x75cl
Vintage Description
Allen Meadows, Burghound.com
Note: from 25% En Gémeaux and 75% En la Chapelle
Brothers David and Nicolas Rossignol run this 100% biodynamically farmed domaine. This year I again met with both of them who told me that the 2017 growing season 'was light years easier than the 2016 season, in fact we would describe it was ideal. It was clear from the beginning that yields were going to be generous so the trick to obtaining optimal maturities was to control yields. To that end we dropped a fair amount of fruit. The second half of the season was quite clement and we picked from the 7th to the 14th of September. There was almost no sorting necessary as the fruit was very clean and the little sorting that we did was primarily to eliminate any under ripe berries. We used a minimum of 40% whole clusters in the vinification for the lower level wines up to 70% for the grands crus. However, we did no punching down as we thought it was best to do a very soft vinification. We also allowed for plenty of oxygenation of the must as we absolutely wanted to avoid reduction whenever possible. There was not much malic acidity so the malos finished relatively quickly. Stylistically the 2017s are somewhat like the 2007s, the 2011s and the 2014s, which should allow them to drink well early or age well over the mid-term too.'

Aidan
Nicolas was on good form with the cellar looking as full as we have seen it. Their 2017 fruit was so healthy that there was nothing to discard at the sorting tables. It was an early vintage but Nicolas described it as a warm vintage, not as hot as in 2018. Overall the estate uses around 60% whole bunches which give the wine great freshness.
Tasting Notes
Allen Meadows, Burghound.com 92-94/100
Tasting note: This too is very firmly reduced and all that is visible today is the wood treatment. Otherwise the round and more elegant if less mineral-driven flavors possess a wonderfully refined mouthfeel and a lovely sense of energy, all wrapped in a sappy, more complex and slightly more harmonious finish. This is also built-to-age and is going to need at least 7 to 8 years of cellaring first.

Aidan
Deep colour, this has warmer-styled fruit. Majestic, succulent, thought-provoking. Velvet and silk texture. Profound wine.
Colour
Red
Origin
France
Region
Burgundy Red
ABV
13.00%
Drink From
2022
Drink To
2035
Fine Wine, Wine for the Cellar