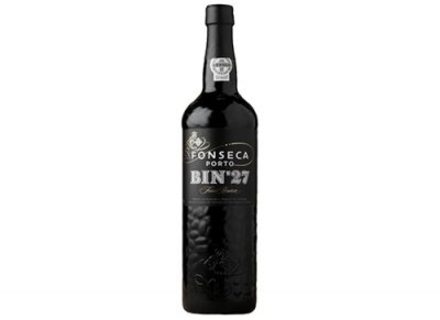 Tasting Notes
Jamie Goode, Sunday Express, January 2017 - This is vivid in colour with a spicy, enticing blackcurrant and black cherry nose as well as some tarry hints. It has a floral, expressive taste with generous fruit and a bit of grip to the appealing sweet black cherry jam fruit. It's a wine with real personality.
Vineyard Information
Bin 27 shares the heritage and style of the great Fonseca Vintage Ports, as well as much of their depth and character. Fonseca Bin 27 was launched in Britain 40 years ago and today, continues to be blended from selected reserve Ports chosen for their smooth, round, full bodied palate and their fine, intense fruit character. Some of these wines are drawn from Fonseca's own estates and others made from grapes supplied by independent farmers with which the company maintains a close relationship. The wines are matured in large seasoned oak vats to give them smoothness and complexity while retaining their intense and vibrant fruit character. Blended for consistency of character and quintessentially Fonseca in style Bin 27 is bottled when ready to drink.
Colour
Fortified
Origin
Portugal
Region
Port, Sherry & Fortified
ABV
20.00%
Drink From
Any
Drink To
Everyday drinking, Special occasion