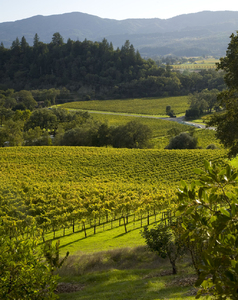 Stock Description
In Bond per 6x75cl
Vintage Description
The 2012 growing season proved to be excellent from start to finish in Napa Valley. It was a warmer year than the prior three, beginning with cold, dry and sunny weather for the first few months. Bud break occurred during the first two weeks of April and both bloom and veraison took place earlier than 2010 and 2011. Phenomenal fruit set and perfect ripening weather in August, September and October resulted in superior fruit with exceptional quality.
Tasting Notes
Robert Parker 96/100 eropbertparker.com
The flagship wine of the estate in reds is their Insignia, which has been one of the great Bordeaux blends made in California since the debut vintage in 1974. It usually has 30+ years aging potential, even in lighter vintages, of which the 2012, 2013 and 2014 are decidedly not. The 2012 Proprietary Red Insignia, a final blend of 75% Cabernet Sauvignon, 10% Petit Verdot and the rest Merlot, Malbec and Cabernet Franc all from estate vineyards, was aged 24 months in 100% new French oak. There are 15,000 cases of it, and it's a fabulous, classic Napa Cabernet Sauvignon. Inky purple to the rim, with notes of lead pencil shavings, incense, camphor, blackberry and crème de cassis, the wine is full-bodied, offering a multi-layered, textural, skyscraper-like mouthfeel, terrific purity, density and richness. All of this is achieved without a sense of heaviness or anything aggressive. This is a beauty to drink now and over the next 30 years.
Colour
Red
Origin
California
Region
USA & Canada Red
ABV
14.00%
Drink From
2020
Drink To
2040
Special occasion, Fine Wine, Wine for the Cellar