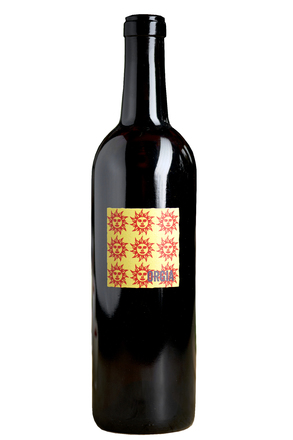 Vintage Description
Pinot Gris, grown on RSV's organically farmed Three Amigos Vineyard, is hand-picked at night and delivered to the cellar door in pristine condition. Thirty percent of the fruit is fermented on the skins to extract flavor, tannin, and color then put down to age in old French oak barrels. The remaining fruit is delicately whole-cluster-pressed and cold-fermented in stainless tanks to preserve freshness and beautiful aromatics. The wine is aged for almost four years before release
Tasting Notes
A stunningly beautiful 'ramato' style wine with a unique copper hue. This 100% Pinot Gris from RSV's organically farmed Three Amigos Vineyard is about as distinctive as it gets. The wine is gorgeous to the eye as it shimmers in the light. The aroma is shy to start, but with a swirl in the glass, the bouquet opens to reveal jasmine, white peach and grapefruit zest, layered into a generous mouthfeel marked by flavors of apricot, blood orange, fresh honeydew melon and lime zest. The finish is lengthened by juicy tannin - true to its 'ramato' skin contact style - with a hint of salinity and mineral backbone. This wine is a perfect partner to all kinds of cuisine and manages to transition from light and delicate vegetable and seafood dishes to hearty grilled meats with aplomb.
Vineyard Information
Rob Sinskey has grown his 100% organic and biodynamic certified winegrowing operation to over 200 acres of premium vineyards in the Carneros and Stags Leap districts of Napa and Sonoma Valleys with a philosophy that 'Wine is not an athletic event.' The goal is to make 'pure wines of character that pair well with cuisine.' Rob believes that wine should not be a 'quick study,' but rather seduce you as the wine opens in the glass and bottle, and they most certainly do!
Colour
White
Origin
California
Region
USA
ABV
13.50%
Drink From
2020
Drink To
2025
Everyday drinking, Special occasion, Fine Wine, Organic, Biodynamic