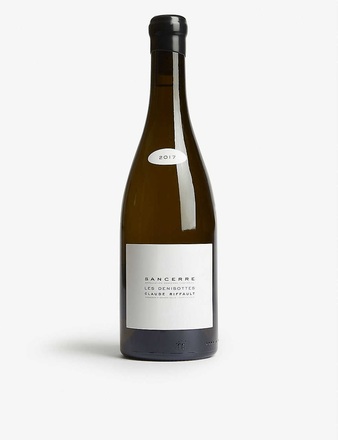 Vineyard Information
It is now Claude's son, Stéphane Riffault, who is the owner of the estate at barely 30 years old. His winemaking is mature with a talent beyond his years. Found in the hamlet of Maison Salle (Sury-en-Vaux), this is one of the most exciting estates in the Sancerre appellation. He works with 33 different parcels of fruit, with the domaine undergoing Organic certification. Unlike most Sancerre producers, the entire harvest is carried out by hand and an extensive sorting takes place before the grapes are crushed. Stéphane's wife, Benedicte, leads the harvest team while Stéphane manages the sorting and press during harvest.

There is a certain Burgundian influence reflected in Stéphane's winemaking after working there, alongside Olivier Leflaive. He also manages the vineyards in a Burgundian style with vigorous pruning and tight yields. The domaine is planted over soft limestone soil called Terres Blanches with some parcels on calliottes and silex. In the winery, considered oak usage helps to add length to the already precise and vertical bottling.

All of the parcels are vilified separately and with the exception of the rosé, all the wines are bottled unfiltered. His wines have fabulous acitidy and are flinty with lots of minerality and saline freshness.
Colour
White
Origin
France
Region
Loire White
ABV
13.00%
Drink From
Drink To
Special occasion, Fine Wine