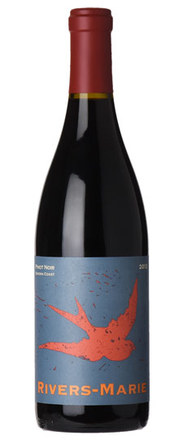 Stock Description
En Primeur - In Bond per 12x75cl ETA Spring 2022
Vintage Description
'It's hard to say what varietal benefitted most from the cool, idyllic 2019 vintage. In California, it's natural to think thin skinned grapes are the obvious candidates given their propensity to sugar up quickly in early autumn heat events. That would probably put Pinot first and Chardonnay second here but what I think is commonly overlooked is the nuance in the delicate aromatics of Chardonnay. The grapes themselves can withstand a little more heat than their purple Burgundian cousins but I'm not sure if the damage isn't greater to the finished product of Chardonnay. Without the benefit of skin contact and all its masking nuances, Chardonnay stands bare to the vagaries of the vintage conditions.

I think most people would point to lesser vintages as examples of this fact but here an exemplary vintage provides greater testament in its ability to stand above every other year that surrounds it. We talk about completeness all the time and its enjoy now, enjoy later, enjoy much later hallmark. These 2019s showcase everything we've been looking for when developing our Chardonnay program.

There's something for everyone here: the citrus tinged, accessible Sonoma Coast, the cellar worthy, inward leaning Joy Road, the exotic, yellow-fruited Bearwallow, the tropical unicorn Purrington Rued, the honeyed fireworks of Platt and the California grand cru of Thieriot. I wrote all the notes on these wines before I wrote this paragraph and it didn't take me long to realize just how special this vintage turned out to be.' Thomas Rivers Brown and Genevieve Marie Welsh
Tasting Notes
This is the first offering of R-M Sonoma Coast bottling exclusively from Riddle Vineyard. As we continue to grab more and more of this vineyard, the ability to craft a standalone wine has become pretty simple. We use a little bit of every clone from the site and position those components to complement each other. The Mount Eden is picked early to add elegance and aromatic finesse, the 828 fills the mid-palate with sweet red and black fruit and the Pommard provides the structure that frames the finish. The wine is tightly packed with a little nervous energy and some zippy acidity to add freshness. The fruit mix moves from black back to red as the high-toned notes kick in. The savoury components come up in the finish with licorice and gravelly earth, all with a floral top note.
Vineyard Information
Thomas Rivers Brown is one of California's most sought-after winemakers. He began his winemaking journey when he was hired at Turley Wine Cellars by Ehran Jordan in 1997. Since then, Thomas has become a renowned consultant winemaker for impressive Napa properties such as Schrader Cellars, Maybach, Double Diamond and Outpost to name a few. His own project is called Rivers-Marie, named after Thomas and his wife, Genevieve Marie.
Colour
Red
Origin
California
Region
USA
ABV
13.50%
Drink From
2022
Drink To
2030
Special occasion, Fine Wine, Wine for the Cellar