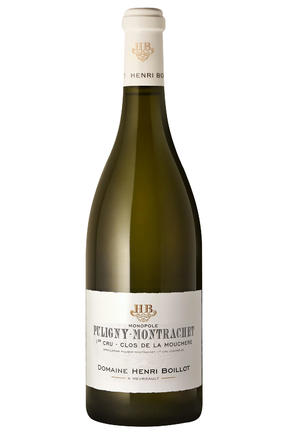 Vintage Description
Allen Meadows, Burghound.com
As to the 2014 vintage Boillot observed that 'the style reminds me of a combination of 2008 and 2010 as it has the energy of the former allied with the precision of the latter. Given that the hail hit the northern side of Meursault we essentially had no damage or losses of any consequence. We did have some yield problems in Meursault as the flowering was less successful there than in Puligny. I very much like the purity of the 2014s and while I have heard some criticize them for having pHs that are too high we certainly didn't have that problem as none of our wines finished above 3.2. I believe that the '14s are going to age well but also for a very long time.' Note that all of the Boillot 2014s from both the domaine and maison (see immediately below) were bottled in December 2015.
Tasting Notes
Allen Meadows, Burghound.com 95/100
This is sufficiently reduced that it presently masks the fruit and if you're tempted to try a bottle in its youth I would strongly advise decanting it first. Otherwise there is outstanding density to the focused and powerful middle weight plus flavors that stain the palate with dry extract that also helps to buffer the intensely mineral-driven finale that just goes on for minutes. This is flat out brilliant though note that it will not be an early drinker. In sum, this is a genuine 'wow' wine. Drink from 2026+ Reviewed June 2016
Vineyard Information
From 60+ year old vines and the vineyard is a 4 ha monopole within Perrières

Allen Meadows, Burghound.com
I have been visiting Henri Boillot for more than 15 years now and it seems that with each passing vintage when I discuss with him which of the 'big three' communes performed the best, two things are increasingly clear: the first is that he always believes that Puligny has outperformed Meursault and Chassagne and the second is that he is becoming increasingly disenchanted with the quality that he finds in Chassagne, in fact to the point that he will no longer offer any wines, with the exception of grands crus, from the commune.
Colour
White
Origin
France
Region
Burgundy White
ABV
13.50%
Drink From
2021
Drink To
2030
Special occasion, Fine Wine, Wine for the Cellar