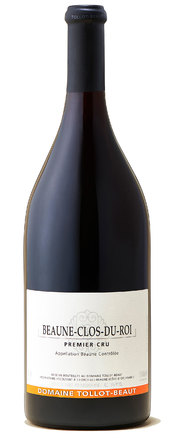 Stock Description
In Bond per 6x75cl En Primeur
Vintage Description
Allen Meadows, Burghound.com
Nathalie Tollot described 2019 as one that 'gave us very fine quality but very low quantities as we had the same yields as in 2003. As was the case in 2003, we were hit by frost and then there was hail in Savigny and Chorey on the 5th and 6th of July and then again in Corton on the 14th. The flowering did not pass especially well either so all in all, yields were 40% lower than normal. We picked from the 10th to the 17th of September and happily the fruit was ripe and very clean so other than eliminating some desiccated sun burned berries, there wasn't much sorting necessary. Potential alcohols averaged around 14% with good acidities. Right after the vinifications when we barreled down the new wine, I was a bit circumspect about the wines as they seemed very closed and somewhat austere. However, as the élevage progressed they became much more inviting and harmonious and now I've come to quite like them. They possess very good balance and certainly solid concentrations. We will of course see in time as they develop but for now, they seem quite promising.' Tollot noted that the 2019s were bottled in January and February 2020 and I tasted them in late February. Note too that the Tollot wines are deliberately bottled with slightly higher levels of CO2 so decanting the wines is always a good idea.
Tasting Notes
Allen Meadows, Burghound.com 90/100
A perfumed and very pretty nose displays a pure mix of notably ripe red and dark berries, plum and a floral note of violet. The sleek, delicious and rounded flavors possess an unusually refined, even lilting, mouthfeel before concluding in a saliva-inducing finale. This is very Clos du Roi and a wine that should drink well early. Drink from 2024+

Neal Martin, Vinous.com 87-89/100
The 2019 Beaune Clos du Roi 1er Cru usually has low acidity and needs a little correction. This presents a clean, pure bouquet of dark cherries and boysenberry. The palate is medium-bodied with supple tannins. A little citric toward the finish, which feels slightly pinched. This has the highest alcohol among Tollot-Beaut's 2019s, at 14.6°.
Vineyard Information
Domaine Tollot-Beaut has sat modestly in the centre of Chorey-Lès-Beaune since it was set up by the Tollot family in the 1930s. Nathalie Tollot is the most welcoming of hosts and her wines are among the most consistent in Burgundy.The wines are beautifully open in style with rich, generous fruit flavours and judicious use of new oak. They are poised wines with great depth and elegance.
Colour
Red
Origin
France
Region
Burgundy Red
ABV
14.50%
Drink From
2022
Drink To
2035
Special occasion, Fine Wine, Wine for the Cellar