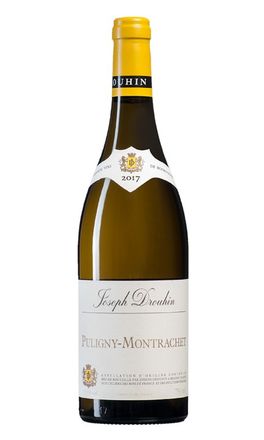 Stock Description
HALVES
Vintage Description
Exceptional weather conditions gave a very healthy crop of high quality. White wines show a very pleasant balance. They deliver aromas of flowers and ripe fruits.
Tasting Notes
Tasting note by Véronique Boss-Drouhin
'A wine of great finesse, distinguished and elegant. The colour is pure and bright, with light glints of white gold. The aromas evoke trees in bloom and white flesh fruit, like white peaches. With age, the aromas evolve towards almond and lightly grilled dried fruit. On the palate, there is a sensation of fresh silkiness. Long and persistent in the aftertaste, ending on an exceptional wealth of flavors, both floral and fruity'.
Vineyard Information
Joseph Drouhin are one of the foremost producers in Burgundy. The family have survived many trials and tribulations over the years, and the current generation have moved the company forward are are producing exemplary wines from their extensive vineyard holdings and from purchased fruit that is most often from vineyards where they manage the viticulture as well as the vinification. The style is one of purity and finesse that give a true expression of each appellation.
Colour
White
Origin
France
Region
Burgundy White
ABV
13.50%
Drink From
2021
Drink To
2024
Special occasion, Fine Wine, Wine for the Cellar